ITAMA is an interdisciplinary project financed by the INTERREG V-A Italia-Malta programme. The project is under the lead of the Department of Physics and Chemistry of the University of Palermo.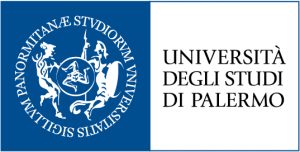 University of Palermo
The University of Palermo participates in the project with two research laboratories. The group of the "Biomedical Image Processing Laboratory" of the Dept. of Physics and Chemistry, carries out research and technological transfer in the field of clinical diagnostic support systems. The research laboratory is equipped with a series of workstations for the implementation and testing of Computer Vision and Artificial Intelligence algorithms on biomedical images. Physicists, computer engineers and biologists collaborate in the research laboratory. The research group has developed Expert Systems to support breast cancer diagnosis and to support the diagnosis of autoimmune diseases. The research group has participated in various national projects funded by the National Institute of Nuclear Physics for medical physics applications to support breast cancer diagnosis. Recently the UNIPA partner was the leader of the international project A.I.D.A. in the field of diagnosis of autoimmune diseases through biomedical images of immunofluorescence.
The expertise and know-how acquired by the partner in question bring added value to the project in terms of innovative ICT solutions for the diagnosis of autoimmune diseases. The research topics of the Predige multidimensional data analysis laboratory group of the Dep. of Mathematics and Informatics concern the theoretical and applicative approaches on multidimensional data: Pattern discovery, feature extraction and selection, clustering and classification, machine learning, analysis of semantic web , retinal analysis and tomography. In particular in the field of biomedical signal and image analysis, of machine learning in bioinformatics and of Health Informatics, methods have been developed for the identification of distances by microarray, models for learning from data.
University of Messina
Established in 1548 by Pope Paolo III, University of Messina has been since its origins, a privileged place for the exchange of different cultures.
Tradition and changes in the middle of the Mediterranean area: University of Messina is characterized by the quality of research and teaching and by its international vocation.
The Center for Coeliac Disease (CD) at the University of Messina (UNIME) Hospital, Policlinico G.Martino, takes care since 1978 of more than 4000 patients. This Center developed the largest multicenter study more than 30 years ago that showed the greatest prevalence of CD in Europe, similar to that found in Sweden. However, this Center put forward the suspicion that the majority of patients are not diagnosed yet because they mostly present extra-gastrointestinal symptoms. Suspecting that this was the reason for the low prevalence of CD claimed in some countries such as the US, the UNIME coeliac center designed a study performed in Baltimore, in collaboration with Professor Alessio Fasano, that was able to show a prevalence of CD in US identical to that reported in Europe by screening US blood donors regardless of symptoms for CD . In a study published in 1999, UNIME coeliac center was one of the Italian Centers that highlighted the risk of autoimmune disease due to delay of diagnosis of CD. Since then several Coeliac Centers established in US looked for CD regardless of gastrointestinal symptoms and started clinical and basic research in this field. Finally, considering the risk of morbidity and mortality of millions of unrecognized CD patients in the Mediterranean basin, the UNIME coeliac center took part in and coordinated some studies in the Mediterranean area organized by the "Medicel Group" established by Professor Luigi Greco in Naples with the support of the Italian Ministry for Foreign Affairs. These studies that have already been published, were able to show how a Point-of-Care test could bridge the diagnostic gap for CD in this area and how and where the new ESPGHAN guidelines could be applied. All these cited studies are in the repository of this site.
Therefore, the expertise of UNIME coeliac center in the field of CD meets the needs of the ITAMA project to have a sound coordination of the clinical studies that will be developed and performed.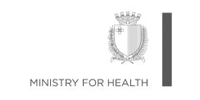 Ministry for Health – Malta
The Ministry for Health (MFH) ensures that all citizens have access to the necessary health care services and ensures that these are delivered in a cost-effective manner and at the same time meet the required quality standards of care. MFH is responsible to:
develop and enact health legislation
implement strategies to promote and improve public health
issue standards for public health
license health care service and diagnostic facilities
regulate health care professions
ensure that the regulatory functions emanating from law are properly discharged.
The Ministry for Health strategically leads, supports and coordinates a sustainable & responsive health system, built on competence, quality and efficiency. Our aim is to sustain an accessible and integrated health system offering quality services to meet tomorrow's needs. This will help citizens lead a healthier and longer life.
Mater Dei Hospital
The Pathology Department is one of the largest Departments at Mater Dei Hospital. It is divided into five basic disciplines:
Clinical Chemistry – where most blood tests are performed such as testing for Diabetes, kidney and liver function tests, cholesterol and hormone levels, to name a few.
Haematology – in this laboratory cells in blood are analyzed to identify illnesses such as leukaemia, anaemia, blood parasites as well as illnesses involved in abnormal blood clotting.
Microbiology – in these laboratories, analysis is performed to identify illness that originates from Bacteria, viruses, fungi and parasites.
Cellular Pathology – where tissue samples taken out of patients during operations or procedures are examined. In this department, analysis is performed using microscopes and takes a lot of time to perform. The search for cancerous cells is primarily done in this laboratory.
The Mortuary – this is where autopsies are performed as these are also part of Pathological investigations.
The last major section in the pathology is Immunology, where illness in the immune system is identified. The blood bank can also be counted as part of this section.
Besides these sections, one also needs to mention other smaller but not less important sections like Genetics, Molecular Diagnostics and the Pathology Reception (where all the pre analysis are performed).
About 20,000 tests are performed on a daily basis and specimens are sent over from Mater Dei Hospital, Health centers , private family doctors as well as other hospitals in Malta and Gozo.

AcrossLimits
AcrossLimits is a dynamic Maltese technology research and consulting SME with its roots firmly derived from the innovation and ICT sectors. In fact its core business is still centred around the areas of IT-based solutions for business and social purposes. Our mission statement is: "Innovation for solving tomorrow's challenges".
The company was established in June 2001 as a limited liability company. In the last years, AcrossLimits has diversified and now is made up of three main divisions, namely Technology, European Projects and Training.
Our Technology division works hands on software development, web applications, mobile apps and social media. Moreover we offer expert support on how ICT can be used strategically to improve a business and help it revolutionise its business model.
AcrossLimits has been participating directly and helping other organisations to benefit from EU funded projects for over 15 years. Our expertise varies from innovation research projects to development projects focusing on eLearning, Entrepreneurship, eHealth and Digital Culture. We offer sustainability consultancy, project management, dissemination, project proposal writing support and assistance on taking research results to market.

TrainingMalta.com is our AcrossLimits training centre offering short professional and personal development courses. We are a licensed Further Educational establishment under the Ministry of Education of Malta, and our short courses span from ISO Quality Management, Digital Marketing, Entrepreneurship, Robotics and use of Technology in Education. Book your course online now on www.trainingmalta.com.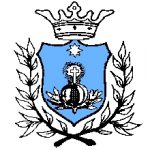 Buccheri La Ferla Hospital
Buccheri La Ferla is an health structure classified as a "general hospital " by a ministerial decree on October 23, 1991. The hospital belongs to the religious order of the Fatebenefratelli, constituted by Pope Sixtus V in the year 1586 and which enumerates numerous hospitals and health structures in the world. The hospital offers treatment departments in the medical and surgical disciplines and outpatient structures dedicated to diagnosis and assistance. In particular, the analysis laboratory is able to carry out numerous tests, both basic and advanced, taking advantage of cutting-edge technologies and highly specialized personnel. For these reasons, in the year 2012,  it was, identified by the Sicily Region as a Regional Reference Center for Autoimmunity and Allergology.